Our Team
Our staff possesses diverse and highly developed skill sets.  The range in experience and talent could only converge in a town like LA, and we are truly an LA story! Gamine has brought together great beauty talent from film and fashion as well as stylists trained in the best salons on both coasts.  Our roster includes artists that have spent their lives behind the chair perfecting the art of cutting as well as stylists born and raised in Los Angeles immersed in LA's punk scene!!  Each team member has a unique take on individual style.  It is our delight to listen to what that means to YOU, our guest, resulting in looks that bring confidence and joy.
Wondering which stylist will be the best fit for you?
Take our quick survey to discover your salon soulmate!
Jennifer Cunningham
Haircutter, Colorist, & Professional Makeup Artist
Major street cred. Jennifer's work has graced the pages of Vogue, Vanity Fair and Glamour magazines to name a few. She has also worked on national advertising campaigns such as Armani, Nike, Rebecca Minkoff and Samsung. Otherwise known as a beauty tour de force, she is a consummate professional with an uncanny ability to coax the unique style and personal beauty from every individual.
Specialties: Hairdressing to include weddings, red carpet events, and production. Jennifer is a triple threat with over 20 years experience as a Haircutter, Colorist and Professional Makeup Artist. Her career as a highly sought after makeup artist has brought meticulous Brow Shaping and gorgeous Makeup Applications to our service offerings.
Favorite Things: Decoupage. Fashion and literally everything related to beauty and fashion…then turning into decoupage.
Give up some Instalove:
@jennifercunninghambeauty #GamineAF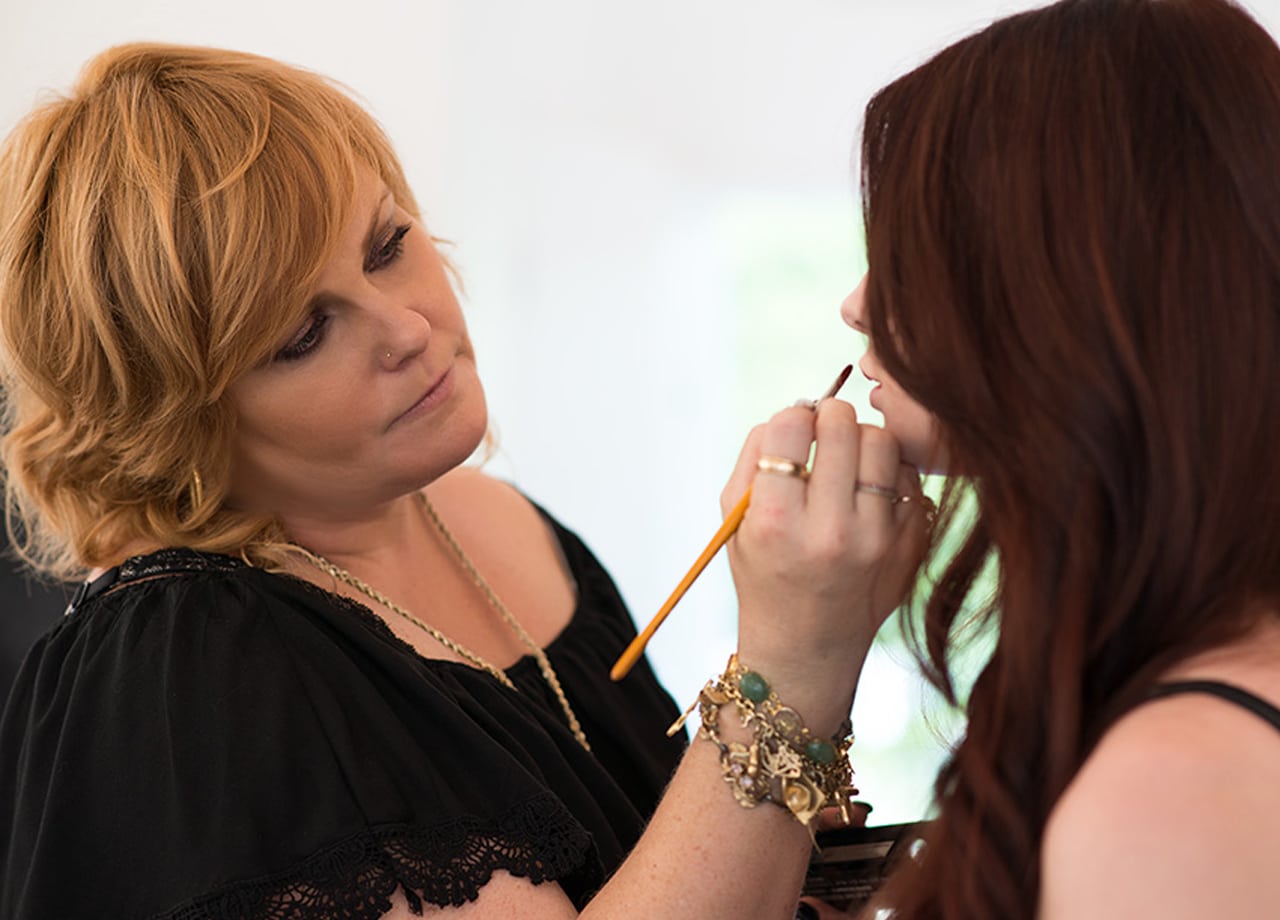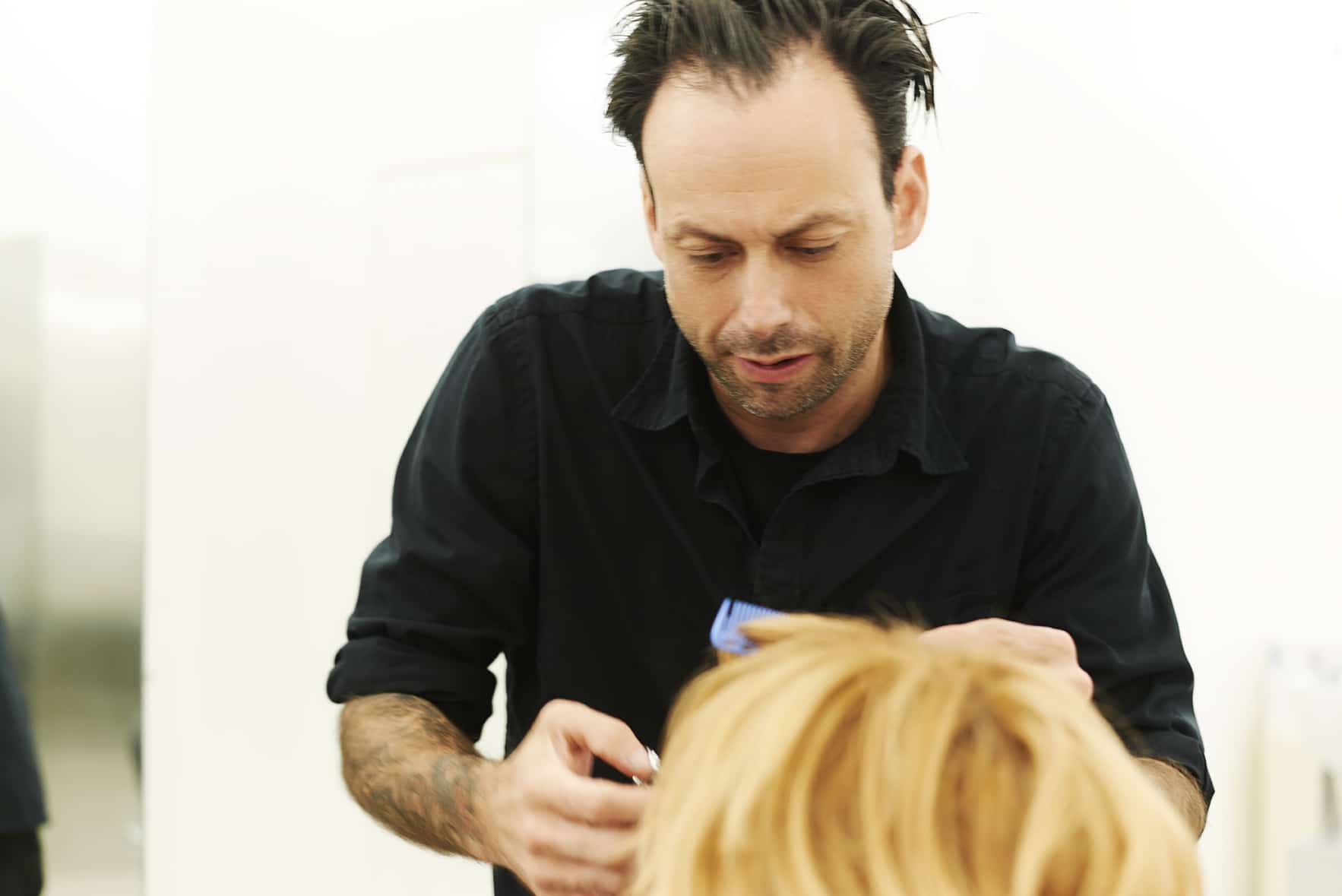 Sterling Riley
Senior Haircutter
Sterling is our resident musical anthologist and punk rocker with a heart of gold. He is also known as the Hair #CutCreator because he is able to create brilliant structure keeping movement in his tailored silhouettes. Trained in Vidal Sassoon tradition, his keen attention to detail leaves your hair flawless.
Specialties: The most METICULOUS precision cutting one will ever experience. Expertise in short haircuts such as bobs and pixies, blunt cuts as well as asymmetrical shapes. He also provides expert handling of men's haircuts.
Favorite Things: Underground punk bands, bizarre biographies and obscure documentaries.
Give up some Instalove:
@sterling_gamine #CutCreator
Robby Kiwan
Stylist/Colorist
With a background in Fine Arts, Robby approaches his work with an organic mindset. He has dedicated himself to the craft with extensive training under Aveda plus education in Sassoon cutting. With 6+ years of experience in the industry working behind the chair as well as editorial and conceptual collaborations, he continues to fuse ideas of painting and sculpting with hair color and cutting. He is inspired by fashion's "Greats"- hair stylist Guido Palau and visionaries Vivienne Westwood, Alexander McQueen, and Rick Owens. His dark surrealistic nature keeps him pushing the envelope of what beauty is and does as he strives to empower people one head at a time.
Specialties: Textured and Alternative hair. Creative Cut & Style. Bleach & Tones. Short Hair. Low Maintenance Hair.
Favorite Things: Art, Music, Philosophy, Subculture, Film, Fashion.
Give up some Instalove:
@thekiwan #ArtHairMagick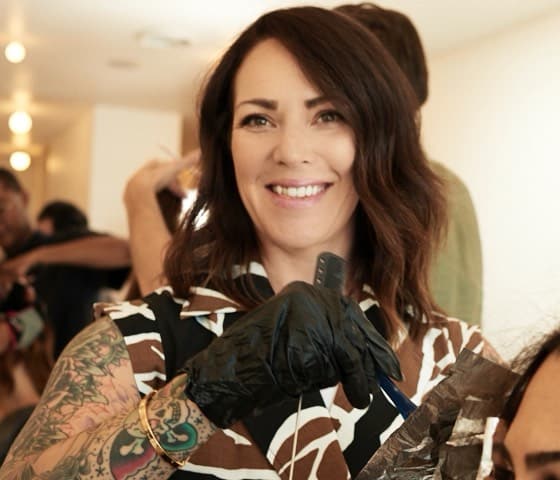 Angi Poux
Haircutter/Colorist
Angi is an Industry Vet of over 20 years.  Coming to us from San Francisco, Angi brings skills developed with Bumble and Bumble and the famed Pony Studios, giving her work the unmistakable SF Look. Her work has the foundation of the Vidal Sassoon discipline met with incredible creativity developed during her time as an educator for Paul Mitchell. Inspired by girls like Lou Dillan, Jenny Lewis & Alexa Chung, Angi thinks in terms of connecting hair to lifestyle and fashion.
Specialties: Like so many in our line of work Angi is fulfilled by working with women, supporting them while encouraging them to take a few risks. She's happiest when creating "lived-in" hair, easy no fuss hair with natural looking highlights and color blending.
Favorite Things: Singing in her country band, good bourbon cocktails and listening to creepy crime pod casts.
Give up some Instalove:
@angi_poux_stylist #BohemeBeauty
Kat Smo
Stylist
Kat, a SoCal native, spent time in Detroit studying art and photography and Nashville as a session singer and touring musician before discovering her true passion for the Art of Cut and Color.  In addition to Aveda training, Kat apprenticed under Brian Hickman, founder of Nashville's iconic Local Honey Salon. Her down to earth, easy going personality sets a comfortable tone for all her clients. Born into a family of musicians, Kat's natural habitat is a creative environment.
Specialties: Creative and bold color placement techniques. Bleach and Tones are her absolute favorite, balayage a close second.  Lover of "Statement" cuts. If you're looking for a complete color change, Kat loves a transformative or corrective color, crafting looks that stand out while maintaining the integrity and health of beautiful hair.
Favorite Things: Singing in her country band, good bourbon cocktails and listening to creepy crime pod casts.
Give up some Instalove:
@katwantsyourhair #CreativeColor
Mina Milosevic
Stylist
A multi talented creative, Mina has been a natural hairstylist since day one! This Rocky Horror performer wants to inspire people to express their creativity and individuality. Collaborating to give you the hair that makes you feel confident drives her desire to master her craft. Whether you are enhancing your natural beauty or showing your true colors with radiant rainbow hair, she can turn dreams into reality!
Specialties: Mina is a Junior Stylist at Gamine, meaning she's transitioning to taking clients from our training program!  Her prices are set 30% below the Senior Stylists as she builds and grows her skills & client books. Appointments with Mina require consultation pre appointment.
Favorite Things: Mina is inspired by vintage hair and fashion from all decades.  She has a passion for music and art, as well as a love for everything horror.